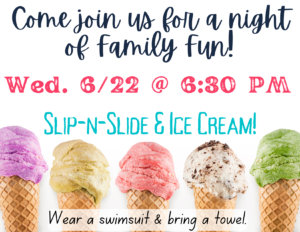 Family Fun Night
Join us for a night of Family Fun!
Slip-n-Slide & Ice Cream!
Wear a swimsuit and bring a towel.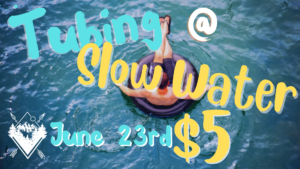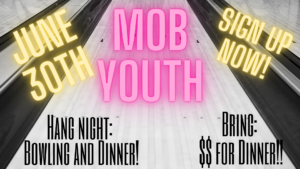 Youth Hang Night
Bring money for dinner.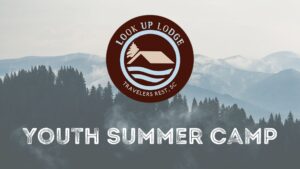 Youth Summer Camp:
Return July 9 at 12:00 PM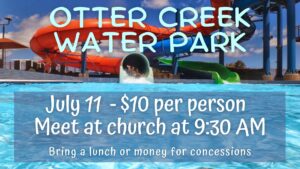 Otter Creek Water Park
Meet at church at 9:30 AM
Trip to Otter Creek Water Park in Greenville.
Bring your own picnic lunch or money for concessions
.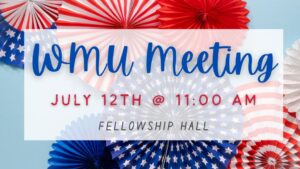 WMU – Wommen's Missionary Union
Our WMU meets on the 2nd Tuesday of each month at 11:00 AM in the Fellowship Hall. All ladies are invited to join us!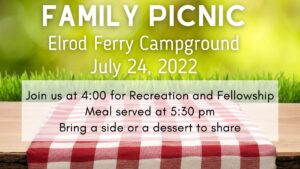 Church Family Picnic
Elrod Ferry Picnic Shelter #2
Join us at 4:00 PM for Recreation and Fellowship
Bring a side dish or a dessert to share.