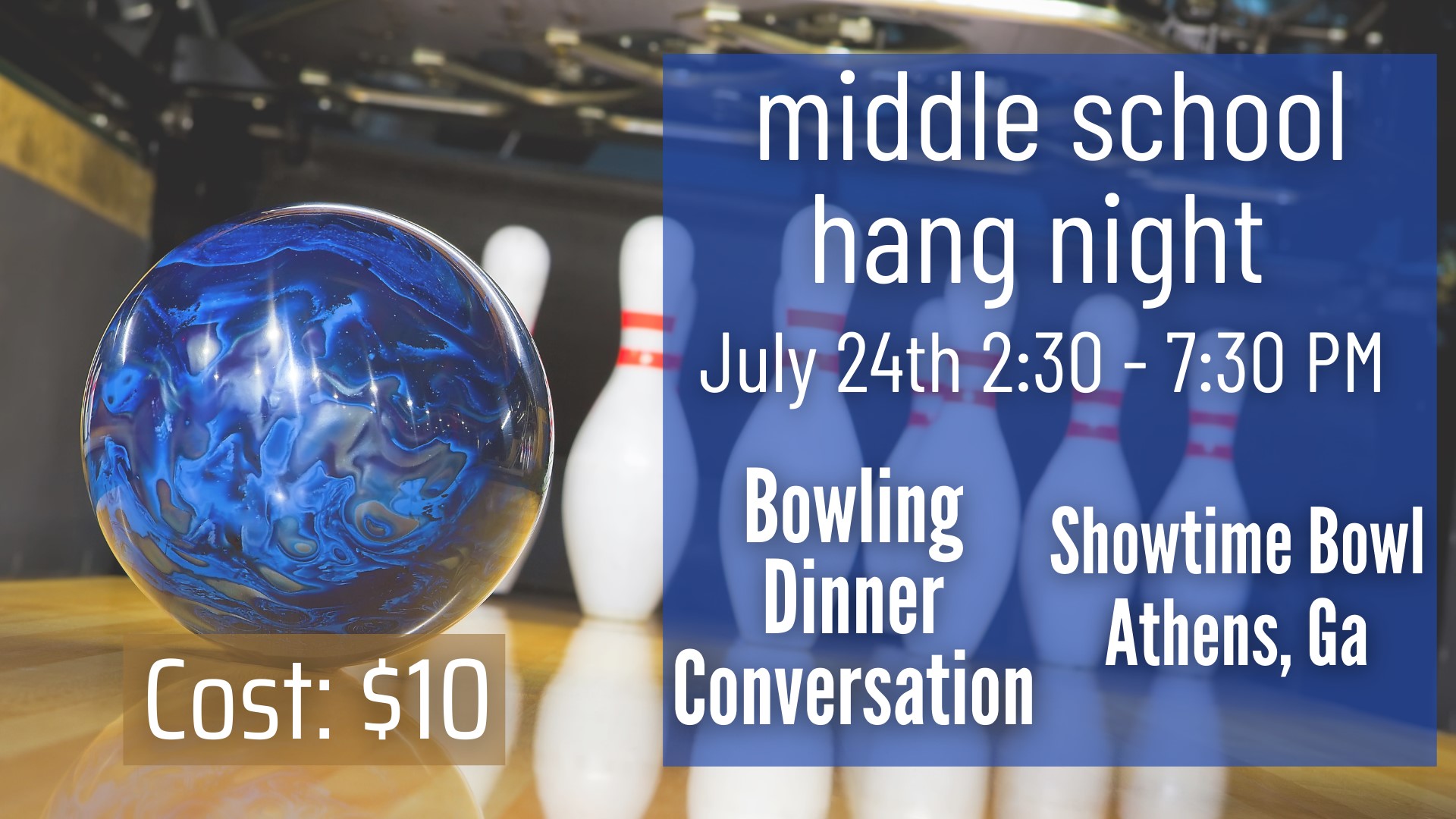 Middle School Hang Night:
Our middle schoolers will be going to Athens, GA on Saturday, July 24th for a fun time of bowling, dinner, and conversation. We will leave the church at 2:30 pm and return at 7:30 pm. The cost for the trip is $10 and includes bowling and dinner. See Cody to sign up.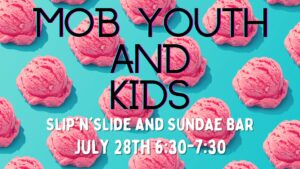 Back to School Bash!
Join us Wednesday, July 28th, at 6:30 pm, for our back to school bash. Back by popular demand we will have the tarp slip-n-slide and an ice cream sundae bar!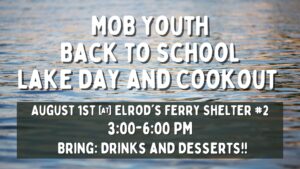 Back to School Cookout—Sunday, August 1st:
We will meet at the Elrod Ferry Campground, Shelter #2, from 3:00—6:00pm. The church will provide the meat, buns, and chips. Please bring drinks and desserts to share.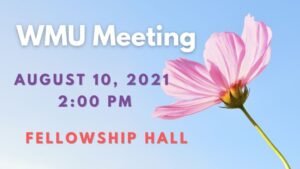 WMU stands for Women's Missionary Union. All women are invited to attend our monthly WMU meeting. We meet in the Fellowship Hall at 2:00 pm, on the 2nd Tuesday of each month.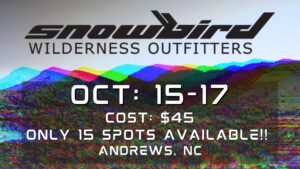 Save the date for our Fall Retreat!
Our Youth will be going to Snowbird Wilderness Outfitters for our Fall retreat on Friday, October 15th through Sunday, October 17th. The cost for the retreat is only $45. There are only 15 spots available. The deadline to sign up is Sept. 8, 2021. See Cody to reserve your spot!